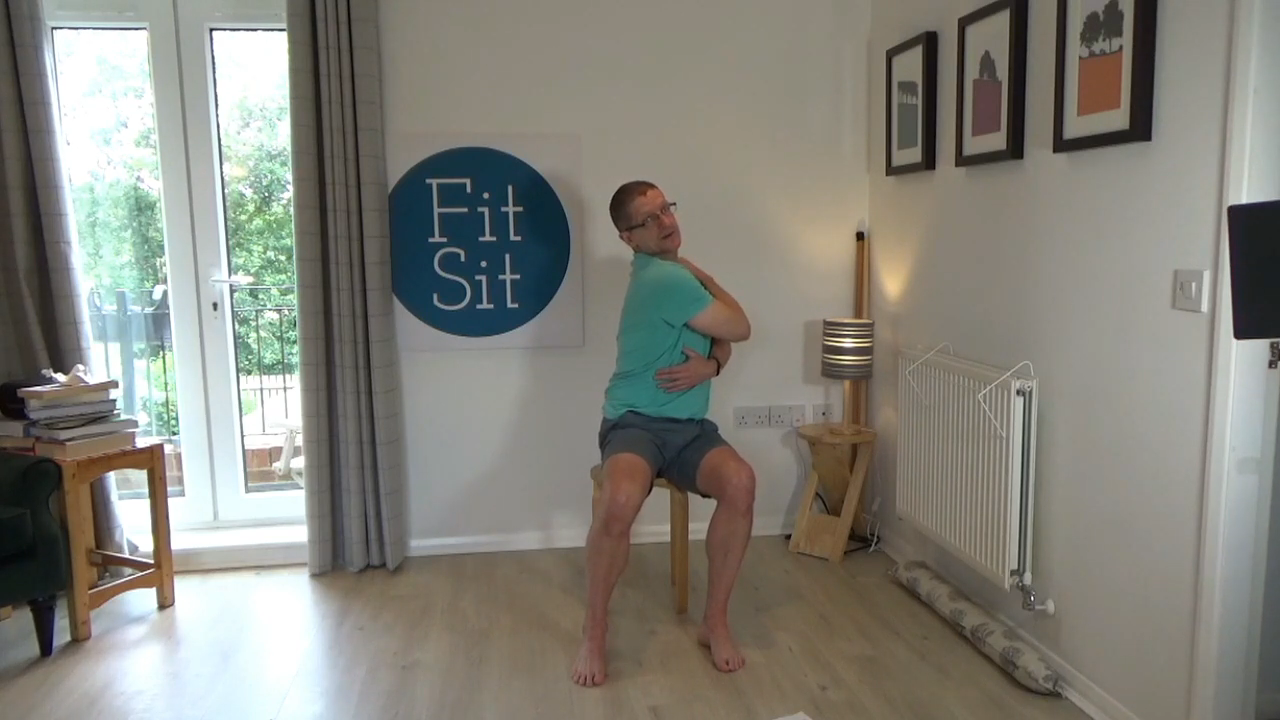 Do you know someone who has had a stroke?
Do you know somebody who has had a stroke? Perhaps you are a professional who works with stoke clients? If so, then this course is for you.
It has been my privilege as a movement specialist to work with a number of clients who have suffered from either a right sided or left sided stroke.
During the lockdown in the UK, life became very difficult indeed for these clients who were not able to access their normal therapies for support. As their movement deteriorated, they became much more vulnerable to falls. This lack of confidence quickly began to affect their spirits.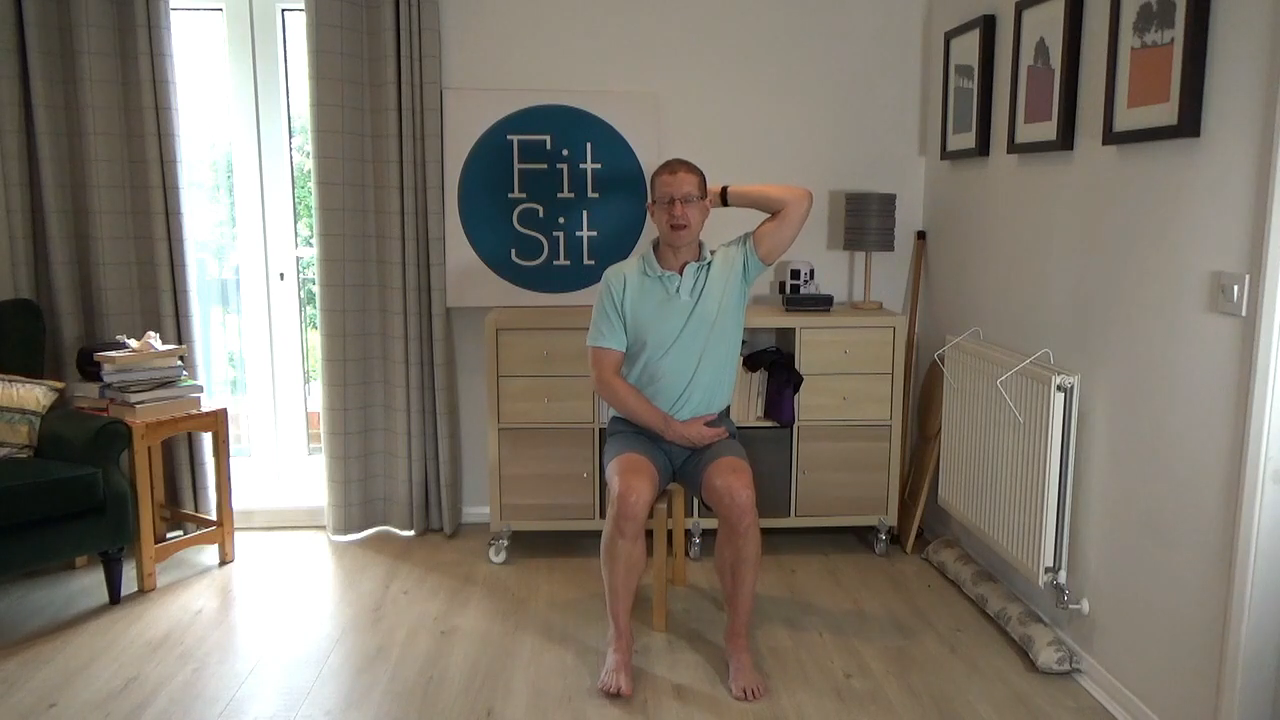 I was asked by one of these much-loved clients if I could help and so taught two Fit Sit lessons to show how you could use your non-affected side to move the affected side and it is these two lessons that I would like to share with you in this Mini Course.
It is my hope that they will inspire you to realise that there is so much you can do in a chair to improve your movement and balance even if you are working with the physical restrictions that a stroke or another kind of injury impose.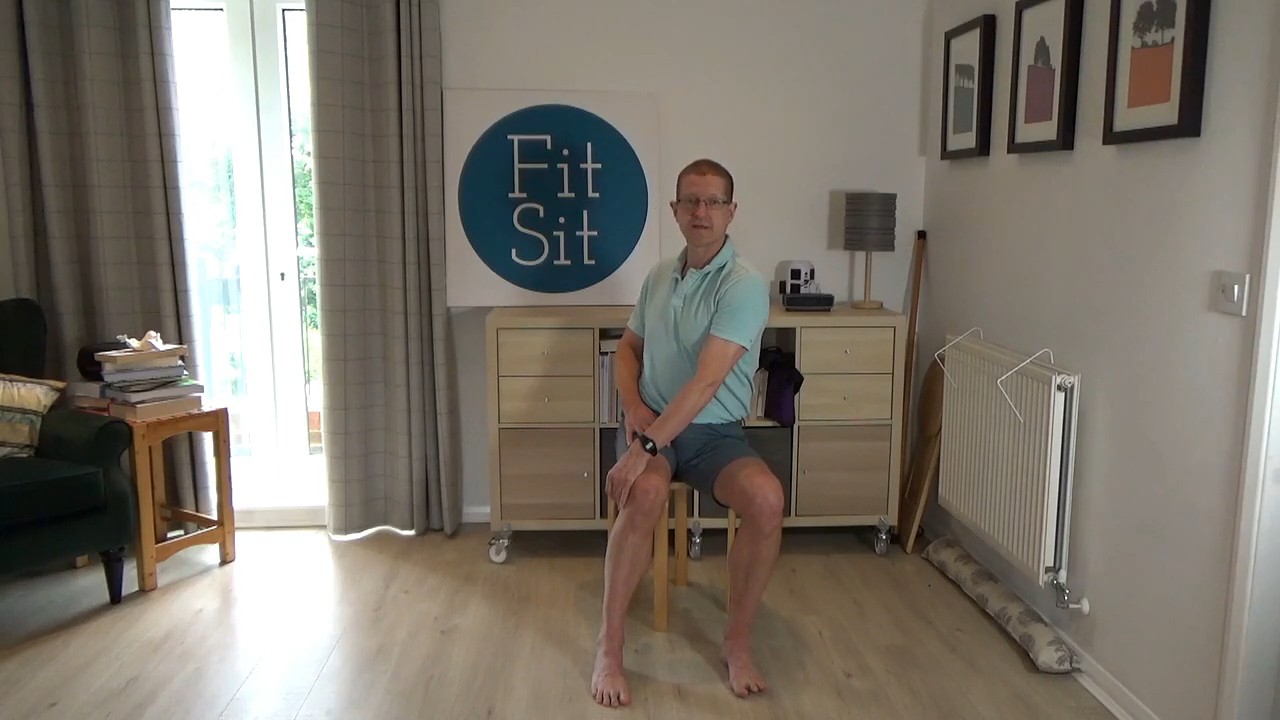 Each person is affected differently by their stroke and these two lessons are not meant as a one size fits all prescription. Far from it.
Each lesson must be adapted to the needs of the person whether you are a student following along at home or a professional working with your own clients. Stroke affected students often have other issues going on that may affect the mobility of the non-affected side.
All stroke students, in my experience though, suffer difficulties with balance. This is hardly surprising given that the affected limb(s) are not available to assist in making all the subtle adjustments which so many of us take for granted as part of our movement and which are so essential to our ability to stay upright.
Neuro-plasticity in action.
Stoke students have to re-learn how to move. They have to re-learn how to balance with their affected side.
That is why the Fit Sit programme is such a useful resource for them because the Fit Sit programme, which is founded on the Feldenkrais Method ®, is about learning to organise your movement through weight transference. It is neuro-plasticity in action.
With many stoke students they were having problems with their movement before their stroke.
Anything you can do to improve their ability to weight transfer though their core, which is the essence of the Fit Sit approach, will help them to live as independently as possible and to move around.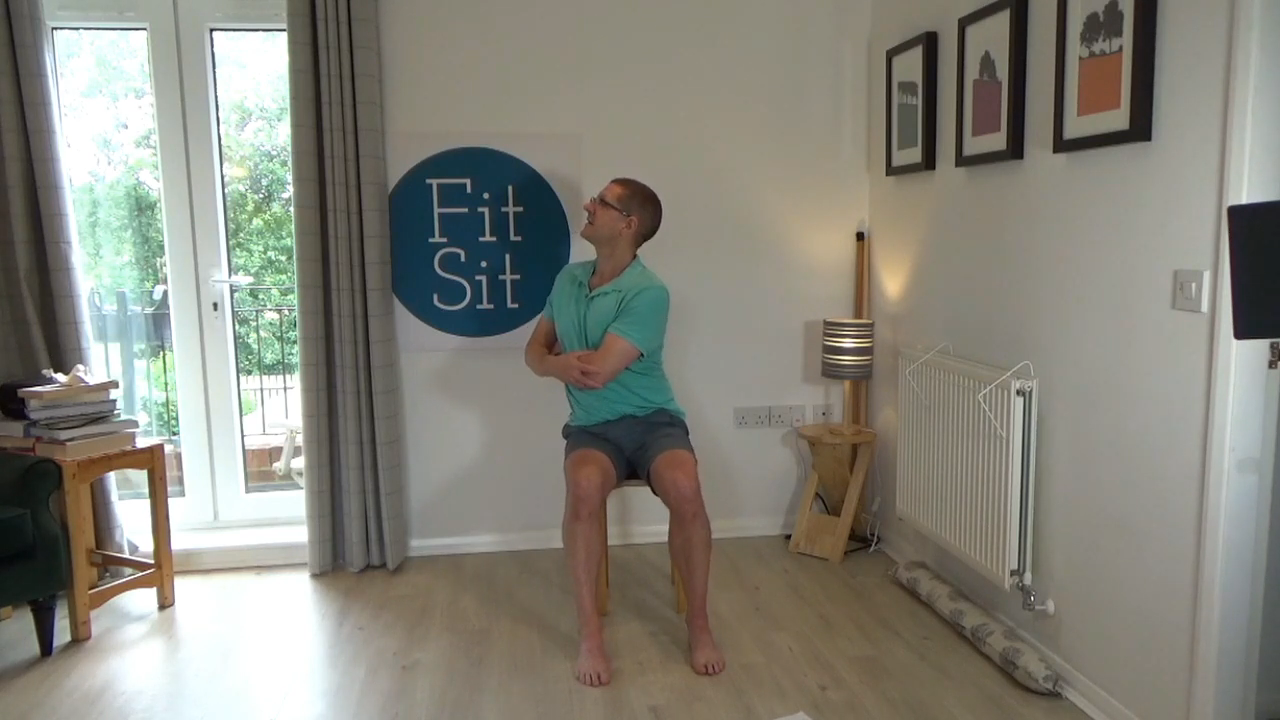 "The video really hit the spot!"
Many stroke students too, in my experience, have the perception that they cannot move the affected side. In these lessons I wanted to show my students that there is so much they can do through their control of the non-affected side to introduce movement and therefore change into the affected side.
The feedback from one of my clients who is severely left-sided affected told me that I was on the right track. I had sent during the lockdown a her a copy of the video via WhatsApp:
"The video really hit the spot. It was quite extraordinary as yesterday evening I was planning to call you today to ask for some advice and the WhatsApp. screen on my phone lit up!!! What service! So, thanks again!" Penny M.
I hope you enjoy the lessons. I cannot thank my own students enough for being the inspiration for my work.
Even my students who have not had a stroke have found them incredibly beneficial to do.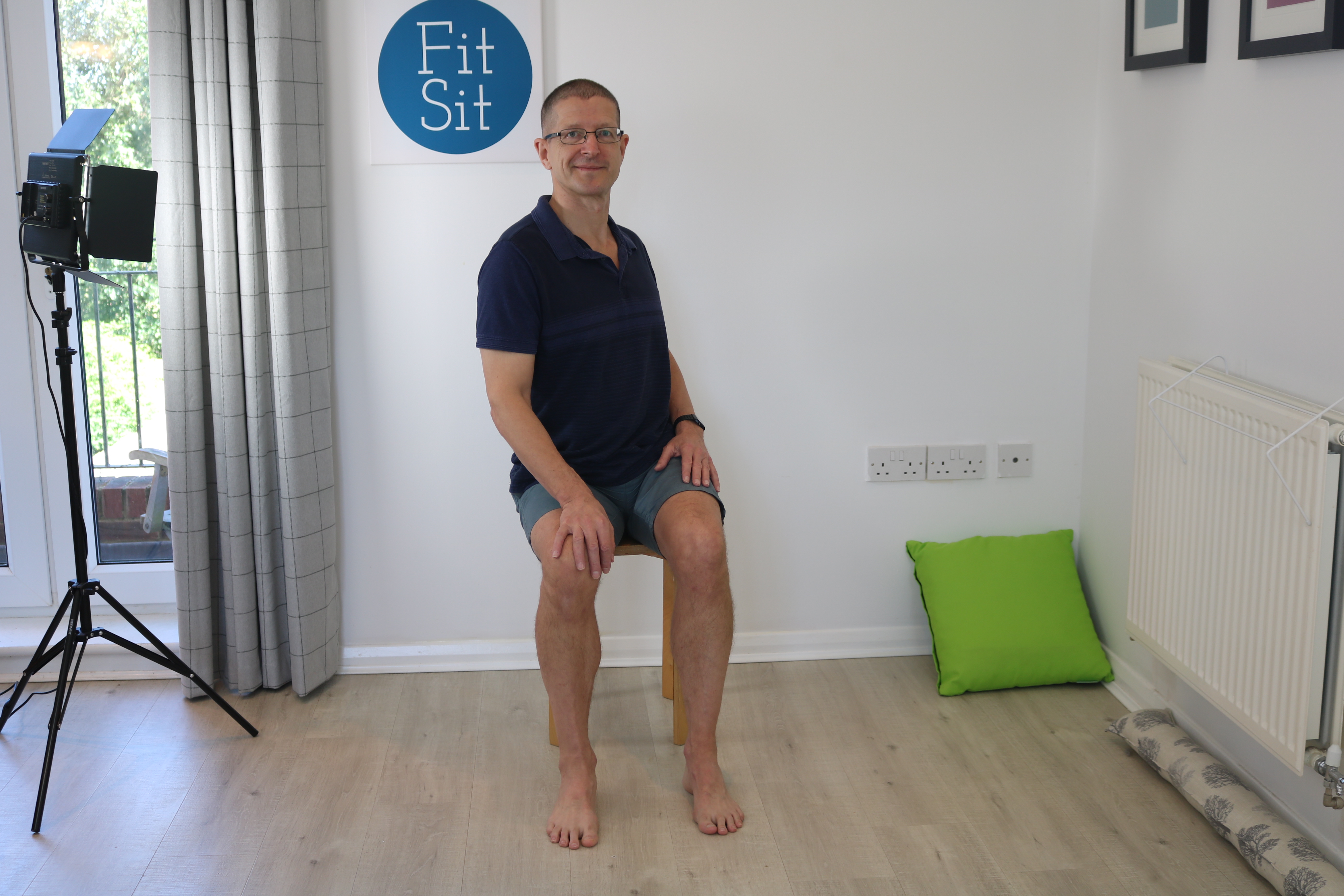 I am a UK based movement specialist, author of 'The Fit Sit Revolution' and Feldenkrais Practitioner. I am passionate about helping people to live the lives that they want to live through better movement. I realised that so many people would like to improve their movement but often don't know where to begin and that's why they start to fail as they age. That's particularly the case for clients who have had a stroke.
The secret of better movement is the ability to organise your movement through efficient weight transference using your skeleton and centre to support you rather than just muscles. The Fit Sit® programme is a fantastic way of learning how to do this. If you cannot move well in a chair you are not going to be able to move well in walking, standing or other more athletic activities such as running, cycling, golf or tennis.
The chair is such a great and safe place for someone who has had a stroke to begin to re-learn the ABCs of movement.Please join me on this learning journey and you will be amazed at just how quickly you can progress and transform your own movement.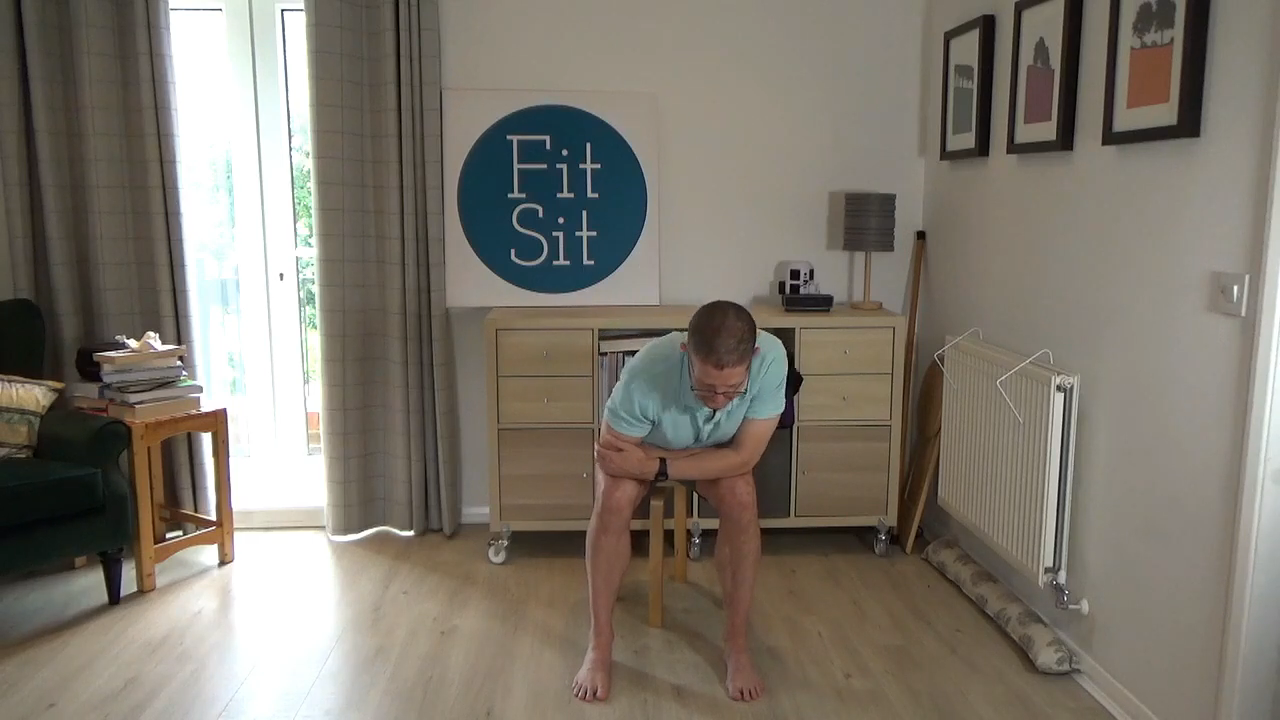 A very interesting lesson Stewart (as always)! Even though I don't have an issue with moving one side of my body, the sequence of exercises still felt very balanced. The middle of my spine feels particularly loose, and I loved the relief that came from creating the circles while resting on the elbows. It helped my breathing to feel much easier, as it brought more range of movement to my lower ribs. Thank you! Dewi Hughes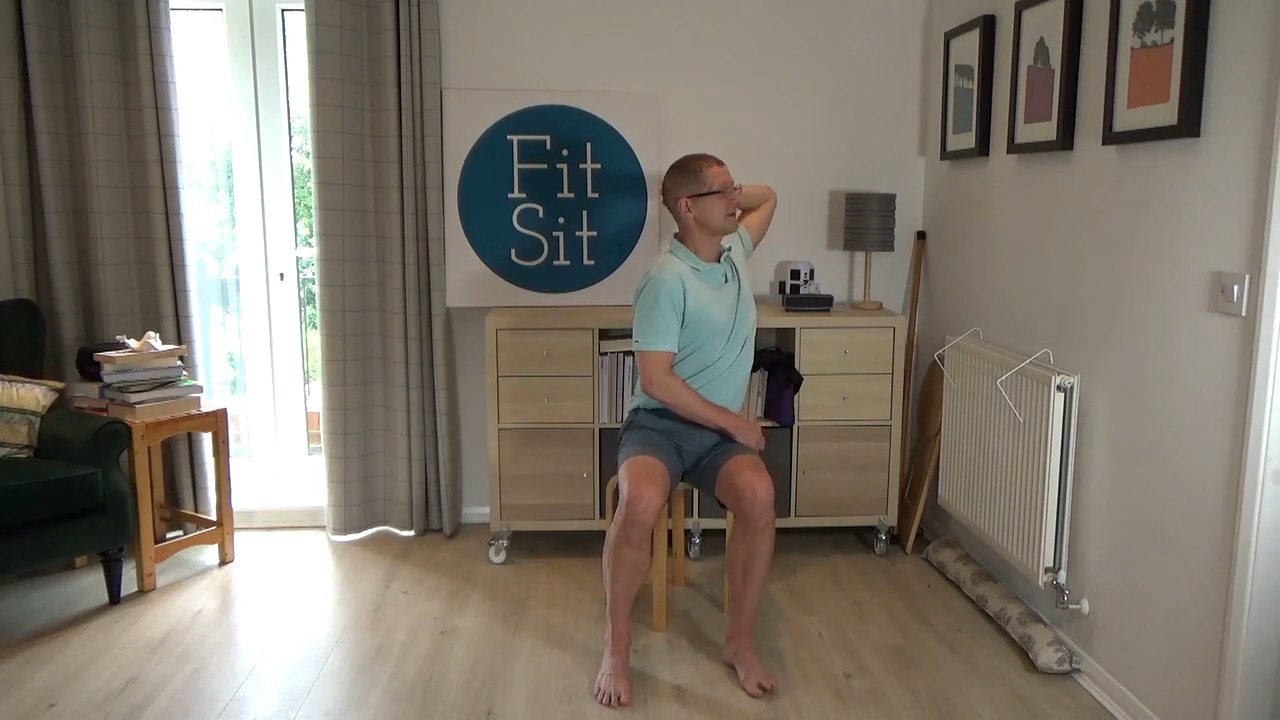 I am doing several sessions of yours, just to let everybody know, that I had a pulled adductor, one side of the hip glued below my fused L1 L2 vértebras, insidious shoulder pain, and neck out of whack, Stewart,my body is 70 percent better, it is mind-blowing, and it has been only a week, I can't wait to see this new session. Thank you Stewart, I do à few other teachers, but your sessions were the ones that made a difference.!!!! Thanks for your super cool lessons. Lucy Carlos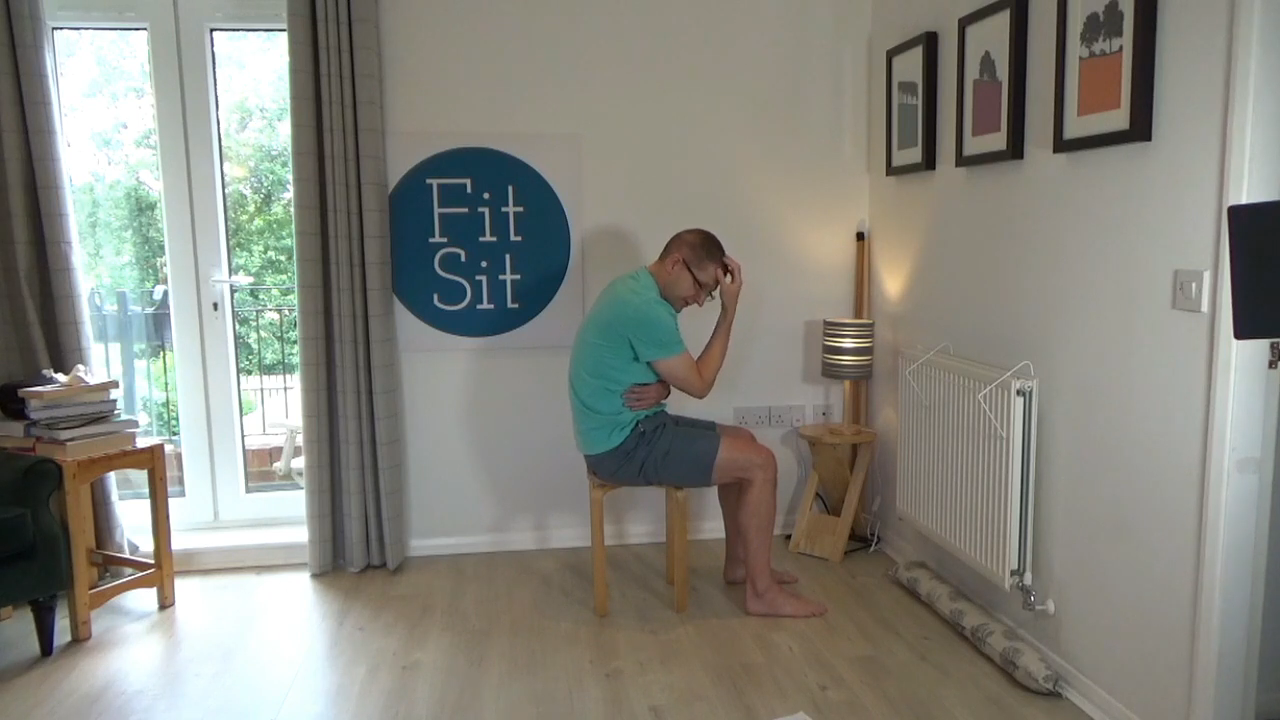 So refreshing after gardening. Awakened lots of forgotten or suppressed movement possibilities. Much appreciated, thank you Stewart. Colin Bell
Your mini course includes:
Available in days

days after you enroll

Fit Sit: How to work with a left or right sided stroke
More courses from Fit Sit:
Looking for a ten minute Fit Sit Fix to get you through the day? Why not try one of the other free or paid courses?